Does your existing roof in Montana, look more like swiss cheese than a protective layer for the entire house?
If the answer is yes, it may be time to get a new one! But how can you anticipate new roof costs in this state?
America's Choice Roofing understands the struggle. The roof costs in Montana vary, but we'll break down what the main factors are and how you can save money without sacrificing the quality of the structure.
When Should You Replace The Old Roof?
You may be worried that any roofing contractor will tell you to replace the structure immediately, but that's not always the best option. The existing roof may have issues that you can still repair without a full replacement, saving you time and money on future roof replacement in the future.
However, not all damage can be repaired. Sometimes the repair cost outweighs the benefits, and the higher costs to replace the roof are more beneficial going forward.
A contractor from America's Choice Roofing can inspect the roof and determine whether it requires minor repair or replacement.
In the meantime, here's what you need to know about the difference between the two so you can get an estimate of what the job will cost in Montana.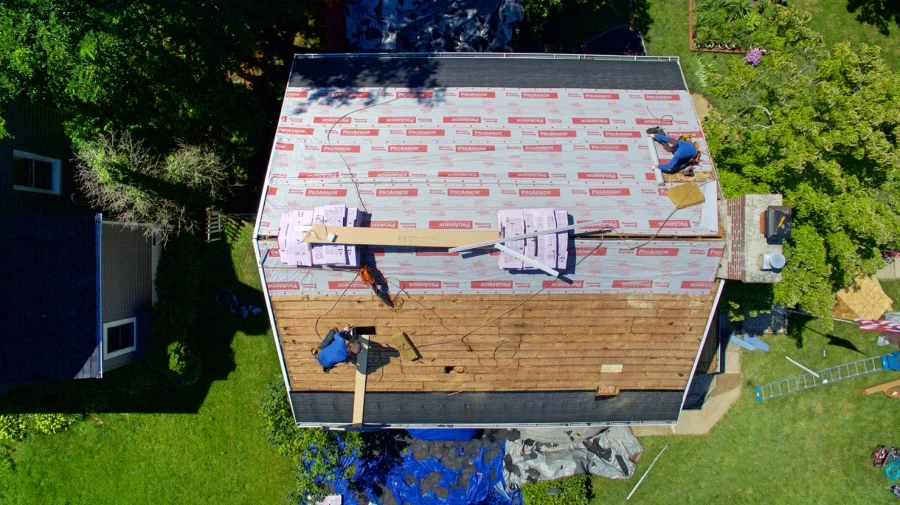 Repairs vs. Replacement
Necessary repairs include patching holes and replacing any missing shingles. The project is usually easier and, therefore, more affordable than a full roof replacement.
However, repairing a roof may not solve the problem, resulting in another visit and more money spent on your end.
Re-roofing your home can be intimidating, but new shingles are meant to be sturdier than the old ones that tear off over time. Additionally, a fresh foundation for the roof improves the durability as the roofing materials have not sustained damage from the elements.
It's always good to ask for free quotes and compare estimates before beginning a roofing project to ensure you get the best prices shown.
What's the Average Cost of New Roofs in Montana?
Depending on the size of the structure and the material involved, replacement costs in Montana, can range anywhere from a few thousand dollars to tens of thousands of dollars. However, this depends on several factors, such as whether you need to replace the roof or install one from scratch, as well as if you work with local contractors.
A roof replacement is no small task, so naturally, it's more expensive than other home improvement projects. In the Great Falls area, roofing services are an investment in your home and safety.
Roofing contractors can easily replace minor repairs (like shingles that tear off) instead of replacing the entire asphalt roof and avoid new roof costs. However, you'll need a professional to inspect your asphalt roof and give you an opinion.
It's up to you to decide whether to get a roof replacement or opt for some repairs that might not be enough to sustain the roof for much longer. So, contact a local professional for the most accurate opinion of what your roof needs and how much it will cost.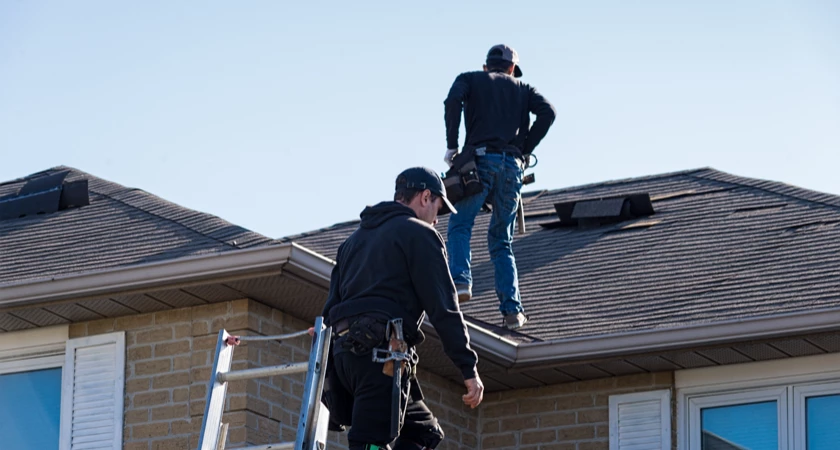 Why Work With Local Roofing Contractors?
Local roofing contractors know the costs for every step of the roofing project. They'll assess the size of your roof and determine how long the project will take. Local roofing contractors may also offer you lower prices than competitors, as they know where to acquire the highest quality roof materials for the lowest price.
You can trust local roofers to know the area and know how to best equip your home with a new structure that will last. Only roofers from Montana, will know how to prepare for the weather conditions that affect roofing year-round.
What Factors Determine the Price of a Roof Replacement Project?
Several factors determine the prices shown for the new roof cost. Roofing services cover the expense of both labor costs and material costs. The average cost also depends on the type of job you need to be done.
While a quick search online can give you a general idea of what to expect, here is the breakdown of the major factors that determine the approximate cost so you can see what a fair price is made up of.
Type of Roofing Job
Residential roofing contractors deal with having to re-roof a house, which can be a less complicated roofing service depending on the area. These jobs deal with emergency replacements and try to find ways to save homeowners money per square foot. There are certain regulations and standards that a residential structure needs to meet.
Commercial roofing contractors keep businesses safe and secure from the elements by following a detailed outline. Account managers will meet with your team to discuss budget and material concerns to ensure that the proper actions are taken to meet industry standards. This can potentially increase costs if a business is required by law to have certain safety features installed on their roofs.
Square Foot
The size of your roof replacement project affects the average cost as well. The cost increases per square foot depending on the materials you need and how much time it will take to complete the project.
The approximate cost of roofing services depends on the size of your roof and how much needs to be replaced. If only a small portion of an asphalt roof needs to be replaced, the cost will be significantly lower (around $6.00 per square foot, potentially) than if you need to replace the entire structure.
Material Costs
Different roofing material costs will affect the average price of the replacement. Asphalt shingles are only one type of new roof shingles. There are others, like an architectural shingle or tile, that will increase the cost to add to your house. Shingles that are less likely to tear off will cost more as well.
Some materials can be found for around $6.00 per square foot if you know where to look. A shingle roof or an asphalt roof costs less than installing a metal roof or a tile roof. When installing the metal panels, each standing seam will add to the overall price.
You may be able to match materials from an old roof to save money, but if the existing roof materials are unavailable, consider investing in water shield options that will protect your house from water damage in the Great Falls area.
Insurance Company Coverage
Depending on the reason for your roof replacement, your insurance may cover some, if not all of the cost. Homeowners who notice roof shingles tear off in the Great Falls area can contact their insurance about their house insurance policy to see what coverage is offered.
The cost of roof shingles may be covered, whether they are for a tile or asphalt roof. Seek the counsel of your policy advisor before reaching out to a contractor to discuss the project. To cover the expenses, you can attempt to work out a deal with the contractor or seek assistance from the company you're insured with.
Additional Concerns to Consider
When roofing services require a new roof replacement, consider options that will be long-lasting, like metal roofing. A shingle roof may tear off in strong winds or storms, but metal roofing is a sturdy way to protect your house without having frequent repairs. A contractor can tell you about the money you'll save by installing metal roofing.
A metal roof is more stable than a flat roof because it is designed to drain water away rather than risk it building up and weighing down the structure. While metal roof costs can be more expensive, the general idea is that there are fewer costs in the long run.
You must also consider ventilation. A ridge vent can be used to extend the life expectancy of a new structure, helping to regulate ventilation. A ridge vent is less invasive and more cost-effective than other roof vent types. If you're looking to cut costs, this is the way to go.
You can ask a roofing contractor for free quotes before confirming your choice!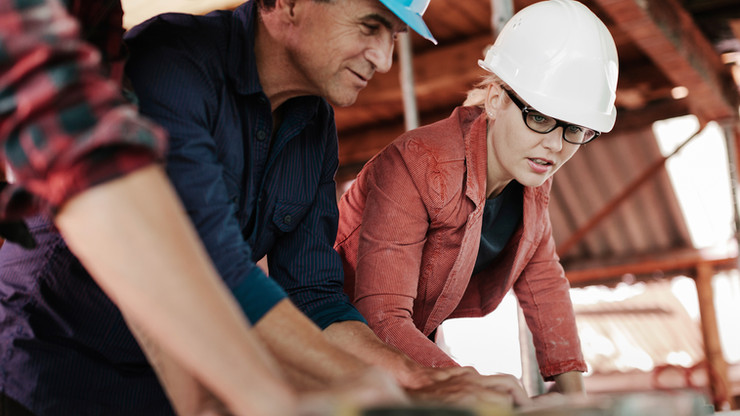 Need Help Evaluating New Roof Costs in Montana?
No matter what type of roof replacement you're looking at, your roofs' safety and stability are of the utmost importance. Why try to cut corners on costs with your house when you can contact the professionals and get a free quote?
Don't wait another minute for your roof to take more damage. Give us a call, and start talking pricing, whether a roof replacement is necessary, and more!
Connect